News
Covid innovations 'will reshape future NHS' in Wales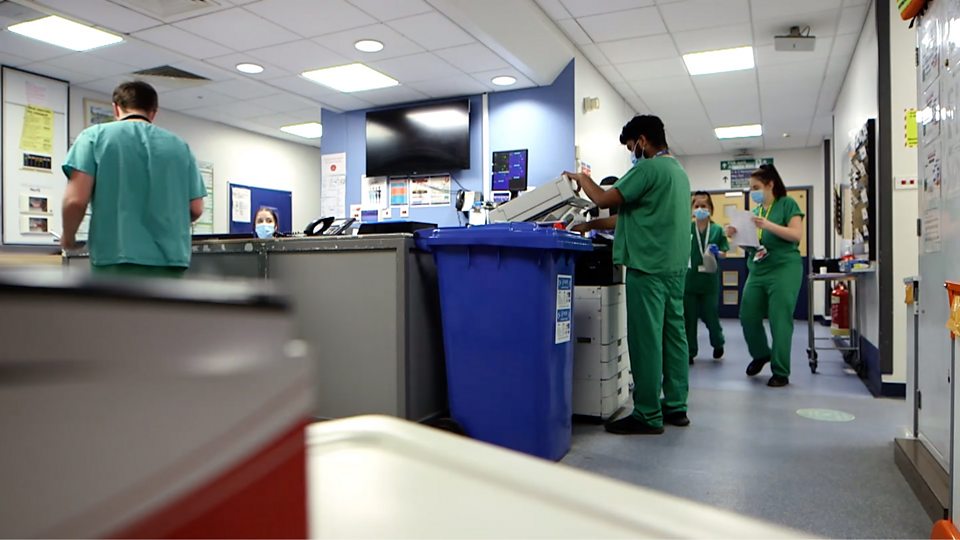 Innovations that helped NHS staff during the Covid pandemic will also reshape the health service, researchers believe.
Video consultations and apps for recovering patients are among technologies forced into operation.
Other innovations proved crucial, including PPE that allowed staff to write their names on so that they could be identified on a busy ward.
NHS Wales is examining the new ways of working to inform future decisions.
Researchers at Swansea University are capturing the information and while the full report will follow in April, the team has published the emerging themes.
They include how there was rapid adoption of digital technology by staff as part of their clinical work, as well as for the administration of the health service.
In practice this meant the widespread use of phone and video consultations with patients, compared to the usual requirement to attend GP surgeries or hospital clinics.
Technology also helped with the treatment of Covid-19, with Wales being one of the only countries in the world to quickly implement a set of online guidelines for clinical staff to ensure patients in all parts of the country had the same standard of up-to-date treatment.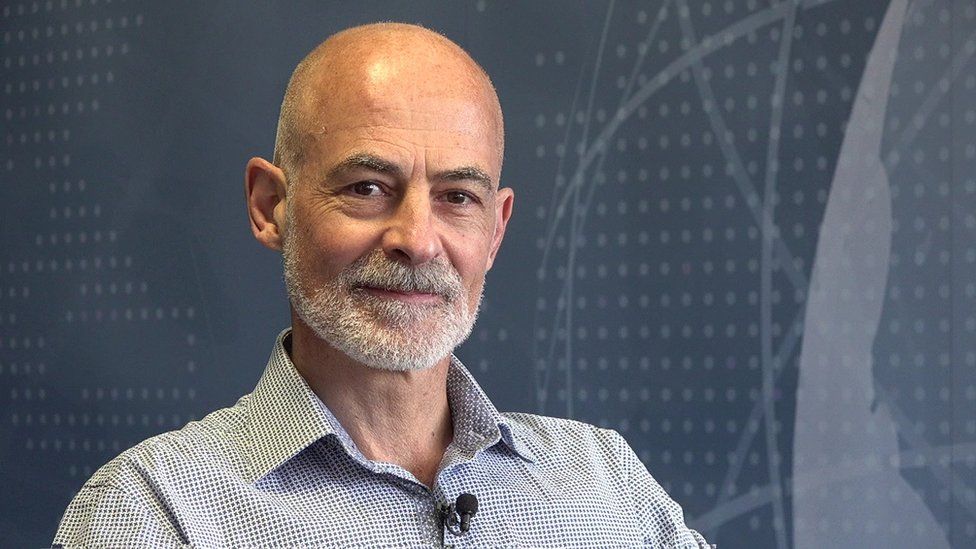 Dr Simon Barry, a respiratory consultant in Cardiff and Wales' lead for respiratory medicine, devised the system for a set of online guidelines which involved video tutorials that NHS staff could easily access.
"Covid has absolutely turned everything upside down," Dr Barry said.
"It has been an incredible pressure on the health service to adapt in an incredibly fast way, and I think it has done that."
He added the "predictions were horrendous" in March 2020 and forced quick decisions as UK doctors watched TV reports showing the virus ripping through northern Italy.
But Dr Barry said the immediacy of the problem, including the Wales-wide Covid-19 guidelines for clinicians, ensured the same high standards of care in all hospitals.
He worked with the Institute for Clinical Science and Technology in Cardiff to create video tutorials that medics across Wales could watch online, and has since helped to develop the Covid recovery app.
Speaking about the app, Dr Barry said: "One of the principles here is that we want to encourage patients to help themselves.
"Digital solutions for that, such as patient apps, are the best way to do that. We created that app before Christmas and so far it has had more than 4,000 downloads.
"It includes psychological support, physiotherapy, dieticians – all sorts of aspects which are relevant. We are essentially trying to help patients set their own goals to help themselves get better."
The Covid Recovery app built on progress already made in developing apps for patients with respiratory conditions, including asthma and COPD.
Researchers compiling evidence of innovation during Covid have found that the need for urgent decision-making meant greater strides were made in rolling out new technology and better ways of working.
Another emerging theme of the study is the confidence that staff now have when it comes to trialling new equipment or different approaches to long-term ways of working.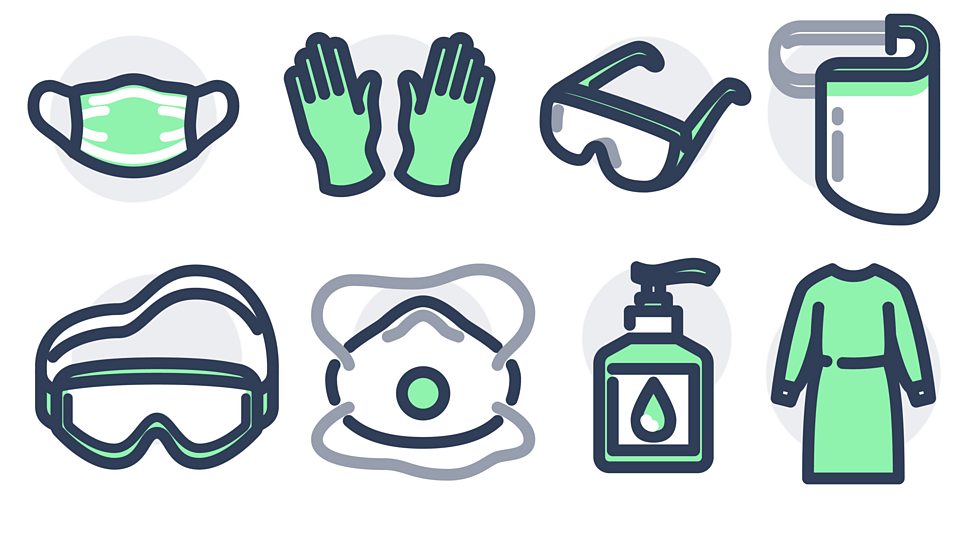 The Aneurin Bevan University Health Board is one of the contributors to the Swansea University study.
Its assistant director of innovation, Tom James, said some of the best inventions were the simplest: "There are really disruptive innovations that come around, and sometimes there are innovations that affect lots and lots of people but they are very, very simple.
"Things like PPE that allows you to put your name on it, so you can communicate properly with people who are fully suited and gowned.
"That makes more of an impact than the most niche disruptive technological innovations that we see, and which might affect a small segment but until we adopt it at scale it doesn't have the impact that we are talking about."
Like the apps developed by Dr Barry, a more personalised approach to healthcare will be one of the consequences of the pandemic, according to Tom James.
Mr James said patient data needed to seamlessly follow their time through hospital: "For that data and information to follow a patient in a succinct and streamlined way will be one of the biggest improvements and innovations that we will see."
He added personal banking on mobile phones showed how sensitive data could be securely accessed: "We have managed it with our internet banking, where we have personal and sensitive information.
"How can we use mobile digital technology to better mange our own care? That is a really pressing need that we have."