News
Welsh company Creo Medical joins forces with UK charities to help emergency Covid-19 response in India
Creo Medical, an innovative medical device developer based in Chepstow, has worked in collaboration with a range of charities and organisations to donate over £130,000 worth of medical equipment to support the critical Covid-19 response in India.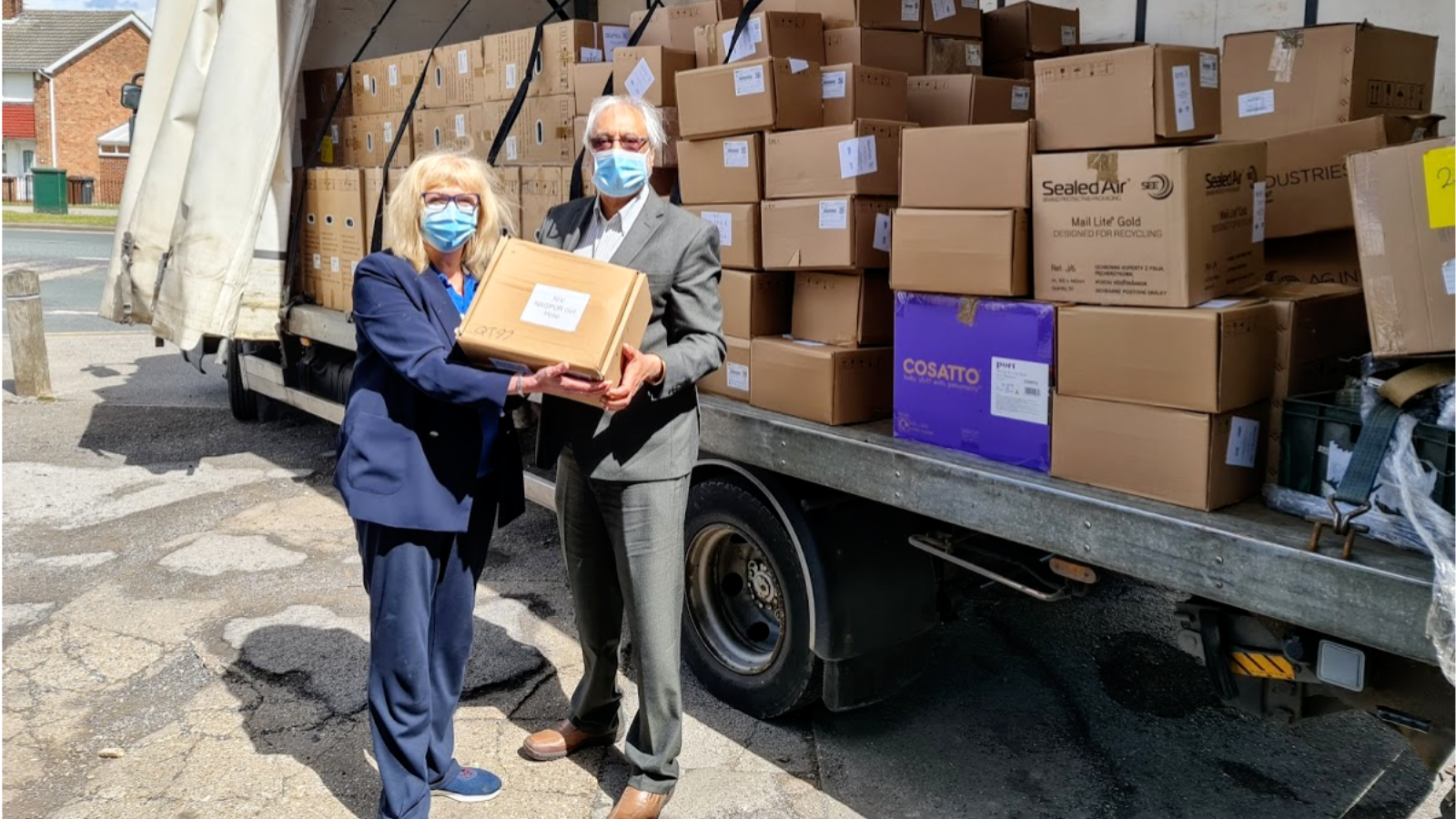 The delivery of 252 boxes of urgently required medical equipment containing critical supplies to India was organised in just a few days. These have been chartered to multiple areas where there is a critical and severe unmet need in response to this devastating Covid-19 wave – including field and local hospitals across the country.
How it happened
Creo Medical originally purchased hundreds of ventilators and oxygen concentrators in 2020 to donate to the NHS to support the UK's initial Covid-19 response. However, when cases of the infection began to decline and they were deemed as not being needed, the equipment was given to Hope2Sleep, a sleep condition charity based in Hull.
After learning about the emergency situation in India, both organisations decided to donate these vital supplies to the international humanitarian effort. This included 122 ventilators and 95 oxygen concentrators, alongside tubing, masks and filters.
Creo Medical and Hope2Sleep connected with BAPIO, a non-profit organisation run by British-Indian doctors, who have been organising a range of fundraising, support and donation initiatives. This has included procuring key medical equipment, providing clinical triaging and reporting through remote telemedicine services, and delivering critical food supplies. Dr Ramesh Mehta OBE, the founder of the charity, was able to signpost and guide both organisations in their donation efforts.
Dr Ramesh Mehta OBE, Founder and President at BAPIO, said:
"BAPIO is grateful to Creo Medical and Hope2Sleep for their kind gesture of making a huge donation of equipment for the Indian Covid-19 disaster. Their compassion and wanting to help was obvious. Due to amazing teamwork, we managed to sort out complex transport process within a very short time. The non-invasive ventilators and oxygen concentrators are certainly going to save many lives in India."
BAPIO worked with Creo Medical and Hope2Sleep to organise the logistics of delivering these supplies to India in just a few days. Duthie Transport, a Welsh logistics company, transported the supplies to Heathrow Airport, with the cargo then chartered to Mumbai by Qatar Airways. Both organisations did this free of charge. The Mukund Madhav Foundation are organising the logistics from the Indian side.
Kath Hope, Founder and CEO at Hope2Sleep, said:
"Whilst the main work of our charity is raising awareness of sleep apnoea and supporting patients with all forms of sleep disordered breathing who mainly use CPAP and non-invasive ventilators, this was a unique rewarding experience to be involved in. It has been so satisfying working with Creo Medical and BAPIO, where we all share the same aim: to save lives in India."
This effort reflects Creo Medical's core values as an organisation driven by improving patient outcomes and making a genuine difference to those requiring medical treatment. Since its establishment in 2013, Creo Medical has worked to develop ground-breaking early-stage cancer treatments through electrosurgical medical devices.
Richard Lawrence, Head of Creo Medical's Europe, Middle East and Africa Operations, said:
"Creo Medical has a strong heritage developing technologies that allow clinicians to improve patient outcomes. The pandemic was a call to action for so many businesses in the medical device sector and I am delighted that we've been able to put our resources to use by acquiring ventilators and oxygen concentrators, vital equipment in the treatment of those worst effected by Covid-19. It is wonderful to see so many parties pulling together to get this much needed kit into the hands of clinicians, to help save lives and support the global response to this crisis in India."